It's the foundation for "brand equity" – that set of positive associations that adds value to your brand. And those associations are transferable across all your products, not just one particular item. Let's stay with the cookie theme (after all who doesn't like cookies). Have you seen packaging with an elf in a tree? When presented with two of the same kind of cookies made by different companies sitting right next to each other, there's a good chance a consumer will choose the elf over a brand they've never heard of. They may have never tasted that particular type of cookie, but they know they like other cookies made by that "elf and his little friends". That's how brand awareness leads to brand equity.
Social networks are now moving towards rewarding high-quality content and visual media more than paid followers and "follow for following" campaigns. No need to worry.  Here are a few awesome ways to gain brand recognition in 2019. Let's check them out!
Following like-minded people on social media (all networks)
 
Let's start with an oldie-but-goodie - following like-minded people on social media. It's simple.  When you see like-minded people and businesses on any social network in your industry, just click to follow... When they see you're following them, it's highly likely they'll check out your content and return the favor by following you..
But don't follow people blindly. It's important to find people whose content you actually enjoy reading and interacting with—otherwise, you'll look spammy, and you won't be creating meaningful connections.  Why don't we give it a try. Go ahead and,  if you have not done so already, like our FB page with your business page and we'll like you back.  See how simple that was!
Automate your growth  
 
Put your FB growth on autopilot. Who has time to be on social media all day long or loggin in daily to post? Now it's easier than ever since FB allows you to schedule your posts.  So, go ahead and plan out your posts for next week by following these easy steps. 
Answering questions on Reddit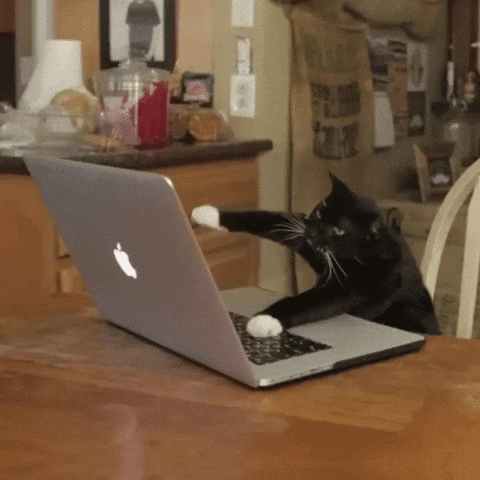 Do you spend some of your free time browsing Reddit and Quora? Well, you're in luck! You can turn Reddit into a brand growth.
The Reddit tip is simple: find a question related to your industry, write a thoughtful answer, and link back to your company's blog to support facts or expand on insights.  If your answer is the highest quality and most in-depth, you'll rise to the top answer or comment spot. This will provide traffic to your site and, in turn, generate more leads and sales.
Just be cautious when posting to Reddit. Some subreddits restrict link-sharing and will automatically remove unapproved links.
For example, right now with all the uncertainty surrounding the government shutdown, a lot of people have questions about their tax returns.  The Reddit boards are filled with them, making it easy to build local brand recognition and perhaps pick up a client or two in the process.
Recycle old content for more reach (all networks)
Do you post a lot of blog posts or make infographics? Chances are they're not seen by your whole audience the first time you post them. So, recycle them by sharing them again to reach more of your audience.
It's no secret that creating original content is hard. So, if you need a break from writing blog posts, contact us. We can create beautiful graphics that you can post and get some attention.
Keep on posting!
Consistency is the key. Your followers want to hear from you on a regular basis about what your brand can do for them. In this way, your brand will eventually become a version of the elf on the packaging. J
And there you have it - 5 tips that will help you grow your brand in 2019. Use them to grow your business, drive traffic to your business, and create new followers.
Have a favorite growth tip? Tell us on Facebook!