Personalizing content is proven to make brands look more authentic in the eyes of consumers, giving them the feeling that they have a person-to-person relationship with your brand. Millennials are particularly huge fans of this form of marketing. In fact, 62% of millennials want to feel like they have a connection with the brands they interact with. 62%! But making a personalized social media experience isn't easy—so we're here to help. We'll show you the basics of how to create an awesome relationship marketing campaign for your small business. 
Ready? Let's dive in.
 
Know your audience
Before you can personalize your customers social media experience, you need to know your audience.  Start by doing some research to find out the demographics of who is actually reading your posts.  Then, think about who your ideal customer is and combine all that to find the middle ground and create your social posts with that "persona's" interests in mind.  Did you catch that?  Combine the results, and make a persona based on the middle-ground between the actual and the ideal.  That will become your target audience. That is the key; you want to create content that would work for multiple demographics of people and not just one type of customer. And even more important, make sure you're posting to the social networks where your audience is most active. For example, in the case of millennials and Gen Y, you'll want to market on Snapchat and Instagram. On the other hand, if you're marketing to professionals, you'll want to stick to LinkedIn and Facebook.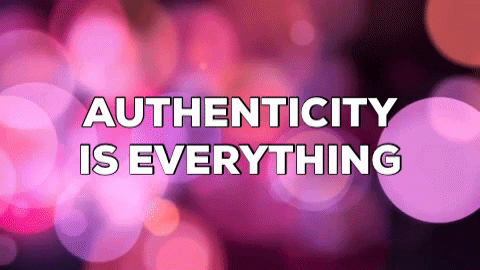 Create an authentic brand voice
Now that you know your audience, create a brand voice that fits your brand and your audience.  Brand voice? What's that? This may sound like a daunting task—but trust us, it isn't that bad. Just make sure your "voice" is based off the demographic data you found earlier. For example, if you're marketing to college students, make sure the content is more informal than it would be for a professional services company. You can use casual and conversational language and even add in a few GIFs and emojis, too. But an informal voice doesn't work for everyone. Again, know your audience! If you're a professional service, company, a doctor, or let's say a conference hall, your approach to social media will be more formal since that is what the intended audience expects.
So, in short, create an authentic brand voice that fits you and your audience. Doing this will make your brand more relatable and authentic.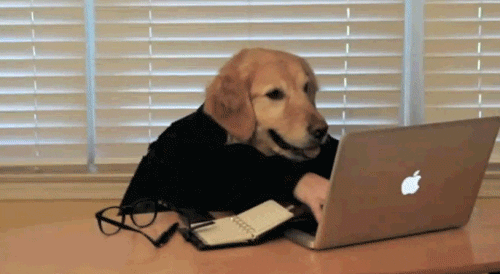 Respond to your customers one-by-one
Another key part of a personalized social media experience is interacting with your audience. Actively monitor how your brand is mentioned in related hashtags on social media. When someone talks about you, respond to everything. If someone should tweet you about a problem, send him or her a solution. When they leave a great review, thank them for it. And if someone even mentions your brand, get in touch with him or her ASAP. But more importantly, make these responses personal and address your audience members individually, by name. And, for bonus points, sign your tweets and status updates with your initials. This makes your responses sound like they're coming from a real person, further proving your authenticity.
Now it's your turn

Does your brand use personalization to build a loyal following? Let us know your favorite personalization tactics and methods. We're excited to hear your insights!