Entrepreneurs run a lean operation. They focus on necessities and urgent matters, only spending money when they need to. Some  believe a Facebook page is enough for an online presence.  Others that a sign with their phone number will generate calls, or that a traditional mailer will help them sell products.  So, it's easy to see why some business owners might think a website is a luxury item they can afford to live without. But can they?
If you're a business owner on the fence about creating a website, let's save you some time—you need one. A good one!
Now that we have established you need a website, you are probably thinking about or already googling how to build your own.  Some people think it's quick and easy to build a website. If you search you can find many website developer tools that allow you to drag and drop pictures and insert content and  Voila! A few minutes later you have your own website and the money will start rolling in.  Easy right?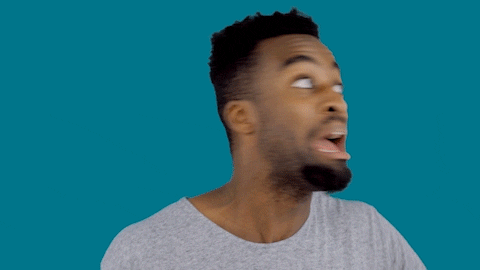 Keep in mind that these tools use templates that are generic, and not specifically designed to meet your business or the tax Industry needs. Web development requires behind the scenes coding that's done by skilled web developers.  Don't get us wrong. We understand the affinity for DIY projects. After all, one of our favorite things to do in our spare time is watch HGTV and dream about all the projects that we would love to do in our home or garden. There are plenty of DIY projects that you can tackle yourself. Here are some of the reasons why building your business' website should not be one of them.
Customization
Free website templates and DIY web builders cannot be customized, are very basic, and are not interactive. If you want to add an extra feature or additional content, a basic website template or web builder won't give you this option.  If you think you're the first person who could benefit from a free website builder, think again.  There are thousands of other companies that have made the mistake of using the same, boring, generic template.  And you don't want to be stuck with a site that looks like everyone else's.  How unique is that?
Efficiency
Web development is hard work, and it takes a time to build a great website.  If you're not a professional web developer, the hours and hours you may spend trying to create a website could be better spent generating new business and growing your client base.  Why not let someone with experience and knowledge build it? It will save you both time and money.
Professionalism
It's simple: a website created by an experienced web developer and marketing team will look professional.  That's why you hired them!
Search Engine Optimization
Most all of us know what SEO means but do you know how to set it up? Exactly! In addition to your website not being optimized, your data will be poor and your ability to analyze it will be even worse.  Who's got the time to pour over reports every month trying to understand visitor behavior just to see how your site is doing?
Mobile-Unfriendly
How many people do you know today that use their desktop computer for everything? Thanks to smartphones and tablets, almost 50% of website traffic comes from something other than a desktop computer. Your website needs to be not only  mobile friendly but mobile responsive. Self-built sites usually aren't mobile friendly.
Faster is Not Better
With most DIY website builders, you can create a site in about 30 minutes. That's less time than most pizza joints take to deliver a pizza.  Doesn't your company's website deserve more time and effort than a pizza? Your website is usually the "first impression" that people have of your business.  Don't forget the Will Rogers quote, "You never get a second chance to make a first impression". Make sure the 'first impression' is not a show stopper!
Advertisements
If you're a fan of those nice big banner ads that say "THIS SITE WAS CREATED BY FREE-WEBSITES.COM! GET YOURS FOR FREE TODAY!" then by all means, go the free template route.  You want to be in control of what content your visitors see.
Experience
No one cares more about you and your company than a supportive, professional team like METIK Marketing. We have every reason to help your business grow because when you grow, we grow. If you would like to set up a FREE consultation with the only marketing company that is EXCLUSIVE to the tax Industry,  contact us today!